서울에서 경성 찾기
작년 개봉한 < 암살 >부터 < 동주 > < 해어화 > < 아가씨 > < 덕혜옹주 >, 그리고 개봉을 앞둔 < 밀정 >까지. 지금 한국영화의 주무대는 경성이다. 영화 속 일제강점기 경성을 2016년 서울에서 찾았다.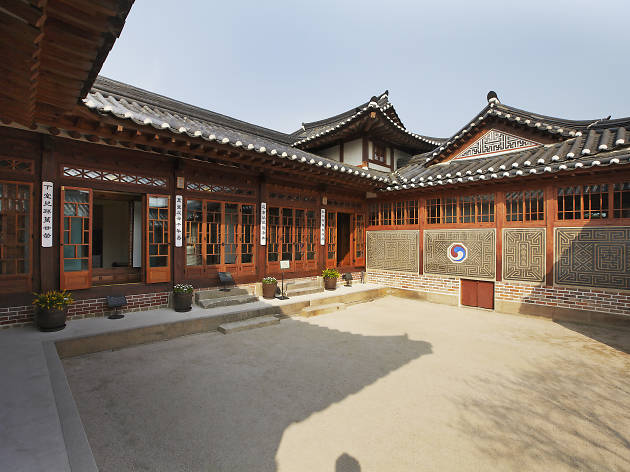 "으리으리하다. 참 많이도 해처먹었다." 하와이 피스톨(하정우)과 함께 친일파 강인국(이경영)의 집을 멀리서 본 영감(오달수)이 말한다. 영화 < 암살 >에서 강인국의 집으로 등장한 이곳은 종로 가회동에 있는 백인제 가옥(종로구 북촌로7길 16)이다. 실제 친일파이자 한성은행 상무였던 한상룡이 1913년 지었다. 그야말로 당대 최상류층의 집이다. 일본식 복도와 다다미방이 있는 한옥으로, 극 초반 암살 작전을 실패한 독립운동가 염석진(이정재)이 숨어 들었던 다락방 또한 백인제 가옥의 안채 복도 끝에 있는 다락방. 현재 백인제 가옥은 월요일을 제외하고 오전 9시부터 오후 6시까지 관람객에게 무료로 개방된다.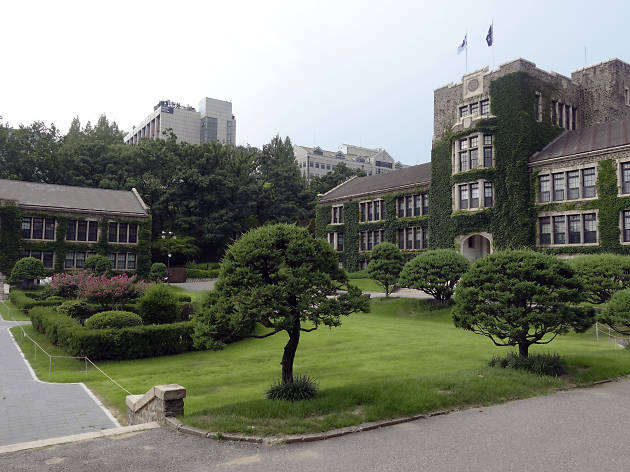 동주(강하늘)가 교내 벽에 붙은 소설가 이광수의 창씨개명 독려문을 멍하니 쳐다본다. 이 장면은 연세대학교(서대문구 연세로 50) 교정에서 촬영됐다. 동주와 그의 고종사촌 몽규가 함께 다닌 연희전문학교는 연세대학교의 전신이다. 근대식 3층 건물인 아펜젤러관과, 중앙에 탑이 솟아 있는 4층 건물인 언더우드관, 그리고 2층 규모의 스팀슨관 모두 1920년대에 지어졌다. 동주와 몽규가 연희전문학교에 입학한 것은 1938년. 일제강점기 시인 윤동주의 삶을 그린 이 영화 속 장면은, 정말 일어났을지도 모를 일이다.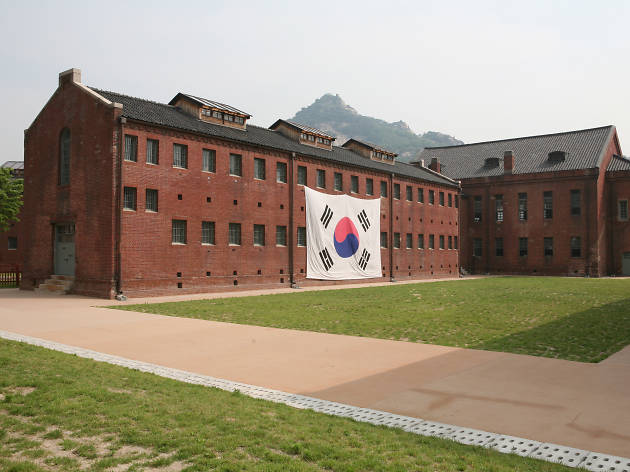 PHOTO: COURTESY OF SEODAEMUN PRISON HISTORY HALL
< 아가씨 >에 등장한 서대문형무소와 문화역서울 284
아가씨 히데코(김민희)가 상속받을 막대한 재산을 가로채기 위해 사기꾼 백작(하정우)과 숙희(김태리)는 계획적으로 그녀에게 접근한다. 그들의 계획은 백작이 히데코를 유혹해 결혼한 뒤, 재산을 빼앗고 그녀를 정신병원에 가두는 것. 이때 배경이 되는 정신병원이 바로 서대문형무소(서대문구 통일로 251)다. 서대문형무소는 본래 빨간 벽돌로 지어진 건물이지만, 영화에서는 검은 벽돌로 지어진 것처럼 효과를 줬다. 후반부에 등장한 기차역 장면은 문화역서울 284(중구 통일로 1), 구 서울역사에서 촬영됐다. 서대문형무소는 월요일을 제외하고 오전 9시 30분부터 6시까지 관람할 수 있으며, 입장료는 3000원이다.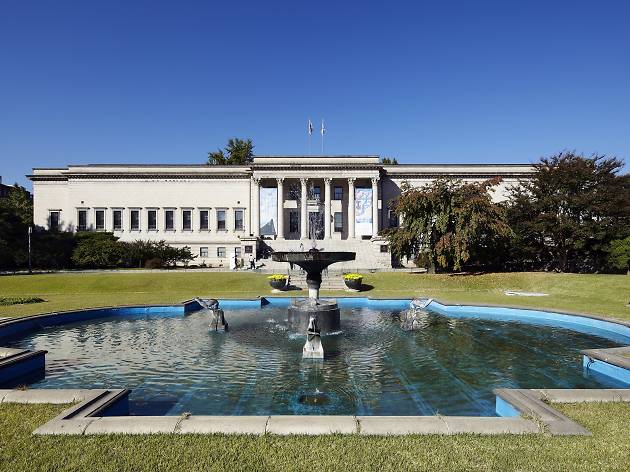 COURTESY OF NATIONAL MUSEUM OF MODERN AND CONTEMPORARY ART
고종이 영친왕, 순종, 순정효황후와 함께 어린 덕혜를 데리고 찍은 유명한 흑백 사진이 있다. 이 왕실 가족사진의 촬영 장소는 덕수궁 석조전(중구 세종대로 99, 덕수궁 안)이다. < 덕혜옹주 >는 고종의 외동딸로 조선의 마지막 황녀인 덕혜옹주의 삶을 그린 영화다. 영화에 이 사진을 촬영하는 장면이 등장한다. 배경은 역시 덕수궁 석조전. 석조전은 덕수궁 안에 지어진 최초의 서양식 석조 건물이다. 참고로 영화 속 석조전은 제작진이 남양주 종합촬영소에 꼼꼼하게 재현한 촬영용 세트다.