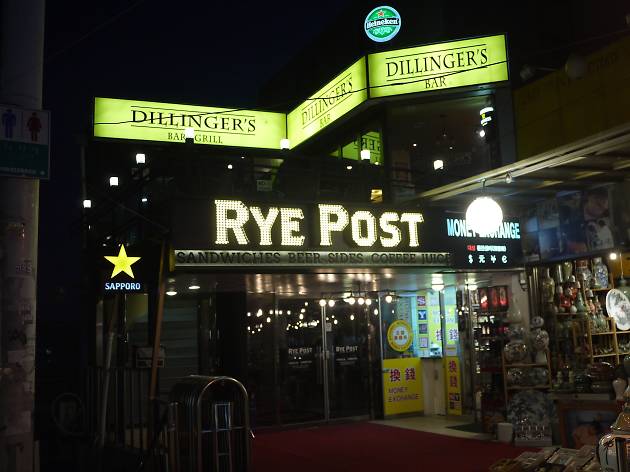 어떤 것도 감출 것이 없다는 듯 자신감이 넘치는 조명과 선명한 간판이 사람을 잡아 끈다. 직접 구워 만드는 신선한 빵과 다양한 메뉴의 샌드위치가 유명한 집이다. 미국의 클래식 메뉴 중 하나인 필리 치즈 스테이크 샌드위치에서 좀 더 이국적인 멕시코 피쉬 토르타 샌드위치 그리고 베트남의 반미 샌드위치까지 그야말로 샌드위치 세계의 축소판을 보여준다. 샌드위치만으로는 우리의 식사가 끝날 수 없기에, 라이 포스트의 자랑인 크래프트 맥주를 고소하고 바삭바삭한 안주와 함께 마신 후 나온다면 더할 나위 없이 행복한 마음으로 이곳을 나갈 수 있을 것이다.
장소 이름
라이포스트
연락처
주소
이태원로 164-1
용산구
서울
140-863

운영 시간
매일 11:30–22:30
교통
6호선 이태원역 4번 출구
가격
메뉴 8,000–12,000원대
You may be interested in:
Rating Breakdown
5 star:

0

4 star:

0

3 star:

0

2 star:

0

1 star:

1
Pho lover and the Mrs.
we went here about a year ago to have some bahnmi. I ordered a bahnmi and the mrs. ordered a lobster? or seafood sandwich..cant remember.. for a place specializing in sandwiches the bahnmi was the 2nd worst ive ever had and the mrs. didnt like her sandwich either.
its not like.. oh it could have been better, its more like what is this and who made tihs sandwich? i think the qualit of their sandwichesand, their basic food and ingridients, were of very low quality. and service was non existant. i got a earful from mrs. for taking her here...so if you are gonna go, at least dont take your wife.